Encumbered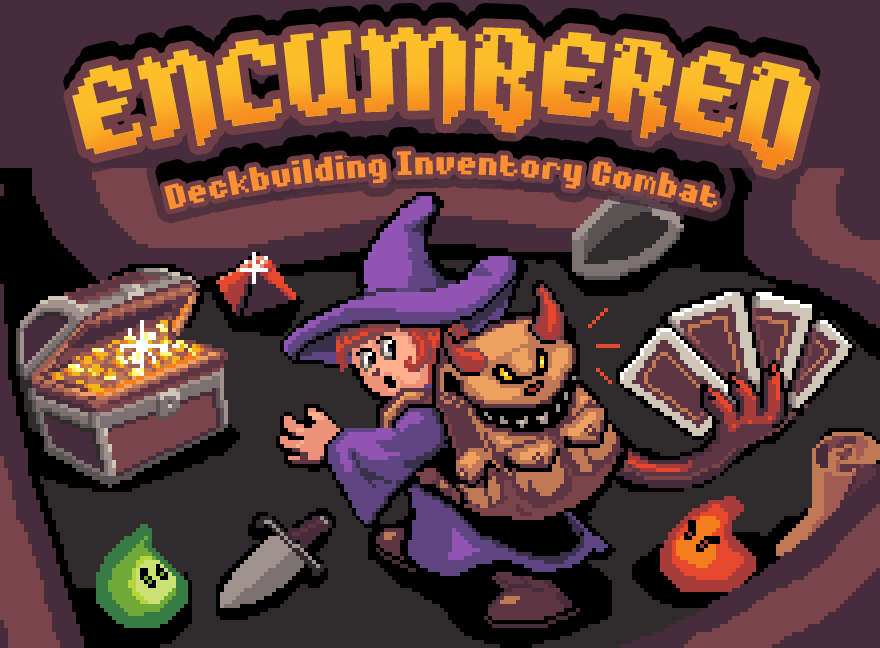 Collaboration with DanGraf for LudumDare 42 JAM
Instructions:

Each round you must defeat a number of monsters (indicated by the blue number in the bottom right)
These monsters look like coins, but if you don't collect them quickly they will transform into monsters.
These monsters will become more powerful when you draw a hand of cards and new monsters will spawn.
Once all monsters are defeated, the round ends and you can use collected coins (yellow number in bottom right) to purchase new cards and remove ones you don't want.
Play cards from your hand to attack, dash, move items, draw new cards, buff, heal etc.
Once your hand is empty you will draw another hand of cards automatically, you can also manually draw another hand before using all your cards with Space or Right click
Each card in your deck is linked to an item in your inventory.
If the item is destroyed, the card becomes useless. You can remove unwanted items (and hence their cards) after a round by paying a fee that increases each time you remove an item.